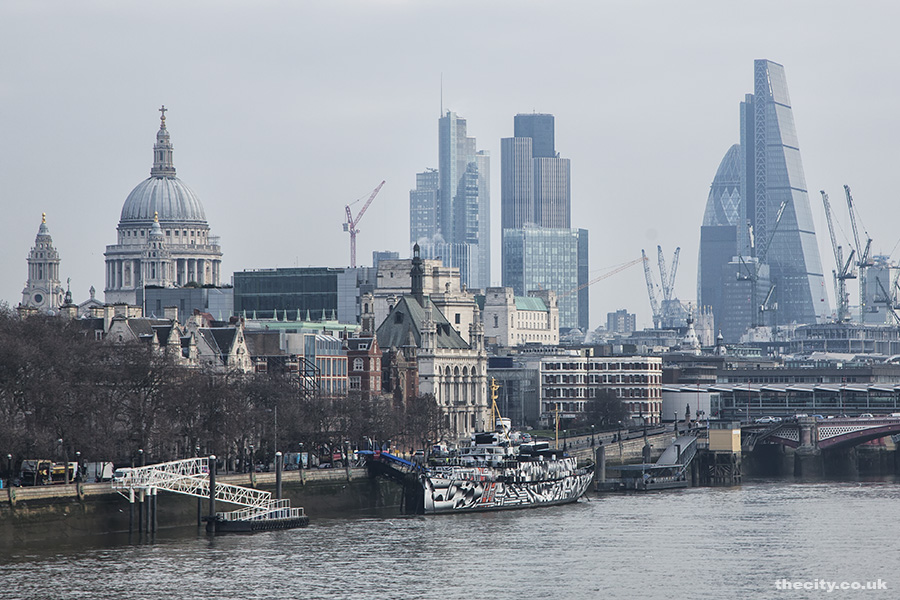 HMS President (1918) at her historic mooring next to Blackfriars
A WORLD War One warship which was a fixture on the Victoria Embankment for more than 90 years could be heading for the scrap yard.
The historic ship was moved from her mooring to Chatham earlier this year to enable Thames Tideway Tunnel works but hopes for a return to a new City mooring have been dashed after the ship lost out on cash from the Heritage Lottery Fund.
HMS President (1918) was built to tackle German U-Boats and found a new home after the war near Blackfriars where she served as a Royal Naval Reserve drill ship until the late 80s. In recent years she has been used as a events venue and office space facility.
The charity that maintains the ship had hoped to refurbish the hull and return her to the City, adjacent to London Bridge, but say she is now more likely to end up in the scrap yard.
Gawain Cooper, Chairman of the HMS President Preservation Trust, commented: "Our Trustees are bitterly disappointed that with all the public support we have, and after having been encouraged by a senior director of the Heritage Lottery to reapply for the £330,000, that again we were refused support. This decision will most likely condemn The President to the scrap yard."
The charity is appealing to the new Chancellor, Philip Hammond, to intervene and has also got a Just Giving page where people can donate money.