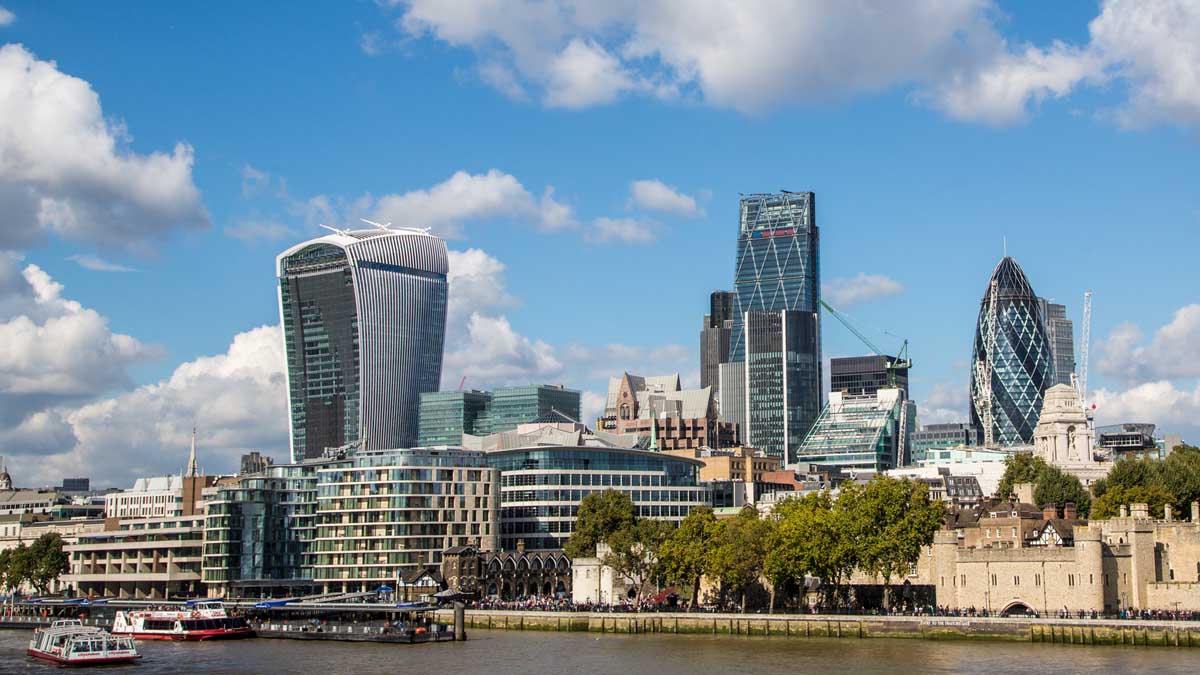 Heron Tower – 110 Bishopsgate
Height: 230 metres
Completed: 2011
Architect: Kohn Pedersen Fox
Find serviced offices in the Heron Tower
Leadenhall Building – 122 Leadenhall Street
Nickname: Cheesegrater
Height: 225 metres
Completed: 2013
Architect: Rogers Stirk Harbour + Partners
Find serviced offices in the Leadenhall Building
The Scalpel – 52-54 Lime Street
Height: 190 metres
Completed: 2018
Architect: Kohn Pedersen Fox
Tower 42 – 25 Old Broad Street
Nickname: Natwest Tower (original name)
Height: 183 metres
Completed: 1980
Architect: R Siefert & Partners
Find serviced offices in Tower 42
30 St Mary Axe
Nickname: The Gherkin or Swiss Re Tower (original occupier)
Height: 180 metres
Completed: 2003
Architect: Foster and Partners
Find serviced offices in 30 St Mary Axe
20 Fenchurch Street
Nickname: The Walkie Talkie
Height: 160 metres
Completed: 2014
Architect: Rafael Viñoly
In Development:
22 Bishopsgate – "22"
Height: 278 metres
Completed: Expected 2019
Architect: PLP Architects
Notes: Will be the tallest building the City of London once complete. Replaces the aborted Pinnacle / Helter Skelter development.
1 Undershaft
Height: 289.94 metres
Completed: Still In Planning Stages
Architect: Eric Parry
Notes: Height has been reduced from earlier plans but would still be higher than any other City building. Originally intended to be 304 metres and then 294.6 metres.
100 Leadenhall Street – Cheesegrater 2
Height: 263.4 metres
Completed: Planning permission given July 2018.
Architect: SOM